GARETH BALE SPOTTED
Gareth Bale spotted playing golf as Real Madrid lose to Tottenham Spurs!.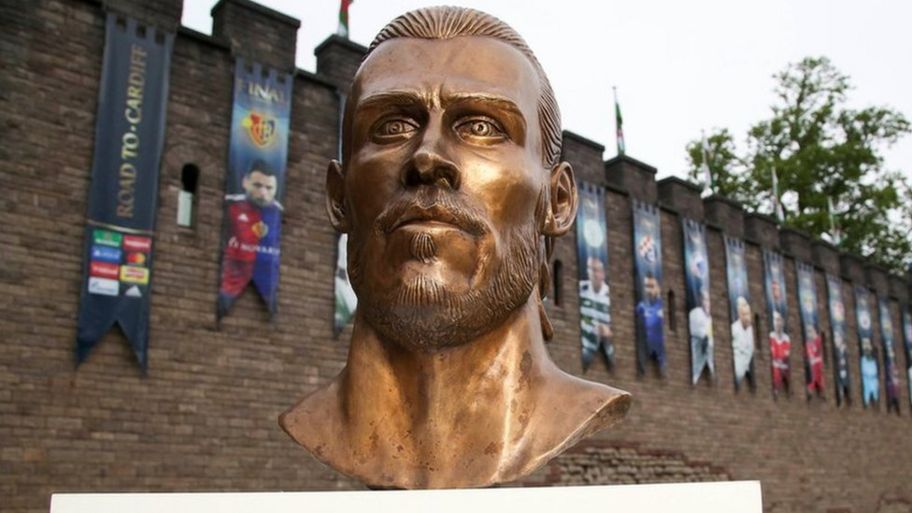 Gareth Bale was recently pictured playing golf as his teammates at Real Madrid were having a hard time against Tottenham; this despite the claims that the player was down with illness and couldn't travel to Munich to be a part of that game.

In a press conference, Zinedine Zidane, the coach of Real Madrid had informed that Gareth was too unwell to travel to Germany for that preseason clash against the former club of the Welshman. However, Bale on the other hand had separately informed everyone that he won't be with the team as he was feeling too upset after Real Madrid blocked his £ 1.2 million per week move to the Chinese Super League. That deal was to last for 3 years and would have been beneficial for Real Madrid too. Everyone in the football betting world was dead sure of it going through as things hadn't been very pleasant between Bale and Zidane ever since the Frenchman came on board.



Zidane put in a spot
Real Madrid eventually lost 1-0 to Tottenham Spurs, however, Bale was pictured on a golf-course the same evening. When Jonathan Barnett, Gareth Bale's agent was contacted regarding the same, he confirmed that Gareth had indeed played a round of golf, but only to be able to clear his head.

Zidane also clarified that Gareth hadn't travelled with the team as he wasn't feeling well and had consulted doctors about it. But the Spanish publication which pictured Bale at the golf course then revealed to Zidane that his player had instead been playing golf at the Banco Santander City. He was spotted on the 14th hole around 8 PM the same evening that the Tottenham game kicked off at 6 PM.

Real Madrid haven't yet come up with an official statement regarding the incident, and it continues to be unclear when or if the player will return to the main team.





Marco Asensio's injury threw a spanner into the works
Gareth Bale's exit had appeared imminent and he had in fact been preparing to join Jiangsu Suning, a football team in the Chinese Super League, however, a knee injury to Marco Asensio spoiled that plan. The solid Spanish player will no longer be able to play for the entire season and had been frequently used in place of Bale to take care of the duties on the front.

Real Madrid pulled the plug on that Gareth Bale deal a day after they suffered an embarrassing 7-3 loss to Atletico de Madrid, in New Jersey. As they are not left with many options now, the team is looking to retain Bale as an expensive backup, irrespective of his sour relationship with Zinedine Zidane, which is expected to dive even further low now.

Not too long ago, Jonathan Barnett, Bale's agent had called Zidane a disgrace for the manner in which he had treated Real Madrid's record signing at the club.

Comments (0)
Posted: Thursday 15th August 2019