Young Guns blog (by John Jones) - Sun 4 Aug 19.

The start of a new football season is always a time that is eagerly anticipated by all football fans as they contemplate what fortunes await the respective teams their allegiance is favoured towards. It is the time at which all the clubs within a division are on an even footing with regard to their points total and alphabetical order is the only criteria that distinguishes the placement of their location in the league table. I feel, tending to believe a major portion of fans will agree with me, that it is one of the more exciting times in the football calendar. Optimism is generally the more prevalent thought, as the fan hopes his team will have a relatively successful season.

August is upon us, the big kick-off is imminent, so here I am as promised to try and provide some worthwhile reading material after taking a few weeks break since the end of last season. Over the next ten months or so I will try and provide a small amount of insight into the array of talent that is developing toward sustaining a successful period for the Wales international football teams. Looking back to this time 12 months ago, when penning the early versions of last season's series of articles, I indicated my optimism as regards to the promising positive strides made by quite a few of young Welsh players in the preceding season. I was not disappointed, to be honest I was pleasantly surprised at the amount of progress achieved collectively by the group. Admittedly, there were situations that did not proceed in the positive manner anticipated, but in the main these are considered as issues of a temporary nature and it is expected that the coming season will be a time when there will be a resurgence in progress for many.

What do the words espoused in those preceding sentences imply? Simplistically, I answer my own question by stating that future Wales international teams are going to contain some very talented players who can possibly propel the sides to many successful outcomes in the matches they will compete in. Still, it is the essence of unpredictability that makes football such a wonderful game to both participate in or observe. With that said, the number of talented young Welsh players who seem capable of competing at the upper levels of the game provides one encouragement to expect success for the Wales senior side. That is what logically seems possible, but again, such conjecture does not always follow the most obvious course. In other words, we will have to wait and see, hoping our wishes are fulfilled.

As already intimated, quite a few young Welsh players have developed well enough to provide evidence of impressive careers, hopefully ones that will continue to progress to even greater achievements as they reach their peak and beyond. All those already involved with the senior national side will be very familiar to most and they as a group are numerous and talented enough to create a feeling of possible success for the team. As will be noted in the coming weeks, there is the prospect that they will be challenged for their place in the national squad by quite a number of others who are making very good positive strides toward becoming quality senior international players. In some cases, it may happen in the next season or two. I look forward to providing details in the weeks ahead.

Having said all that, everything in the garden must be rosy. As I move on to discuss what is most pertinent, those roses at this moment, aren't blooming as fully as we would like them to. The international football calendar has also been in a summer break, but it will be a resumption rather than a start when it gets up and running again in a little over a month. Euro 2020 is the next major finals on the horizon and the continuation of the qualification process is what attention will be focused upon. The Wales team find themselves in somewhat a precarious position as far as finishing in one of the top 2 places in the final league table, having gained only 3 points after playing 3 of the 8 matches to be played for completion of the group stage. Winning the 5 remaining games, thereby qualifying for the finals, would certainly solve the issue.

Winning 4 of the 5 could possibly be enough, but it does seem that it will need a minimum of 16 points and so there cannot be any more losses. In other words, there is no room for error. I do believe that the team has the capability of winning all 5 matches, though performances at a high level that seems potentially possible will be needed. It would however be unprecedented history for a Wales international football team, but a very pertinent time to create such a record. It is therefore something of a monumental task that confronts them. Undoubtedly, it would be a disappointment if the team does not partake in Euro 2020. Hopefully that will not be the case. No matter what I say, it is on the field of play that it will be decided and so I will leave it at that.

As has been evident from updates and comments by Neil on the website, it does seem to have been a very successful pre-season period for a multitude of young Welsh players. I am very much in agreement with his statement of it never having been such in the past and feel that he may well agree with me saying that it far exceeds anything previously. Of course, pre-season is a time when youngsters are more likely to be given some game time, but it is a different scenario this summer. Quite a few are at prestigious clubs and it is quite an accomplishment for young players to be included in the pre-season squad, generally at the exclusion of older and more experienced ones. What is also worth noting is that not only are they being afforded meaningful minutes in the games, they are getting praise, with fans expressing an opinion of being very impressed by the quality of their play.

Over the coming weeks I will be discussing the players on an individual basis and it does seem that there will be plenty of positive points to put forward about their progression. It will of course just be an opinion expressed, based on a generally instinctive evaluation from the information I am able to locate. Should anyone feel they can offer some additional information or wish to comment, I would be appreciative and very pleased to receive them. As I close this issue, my hope is that all Welsh fans can have good experiences during the 2019/20 football season and that there will be plenty of enjoyable moments to witness and savour.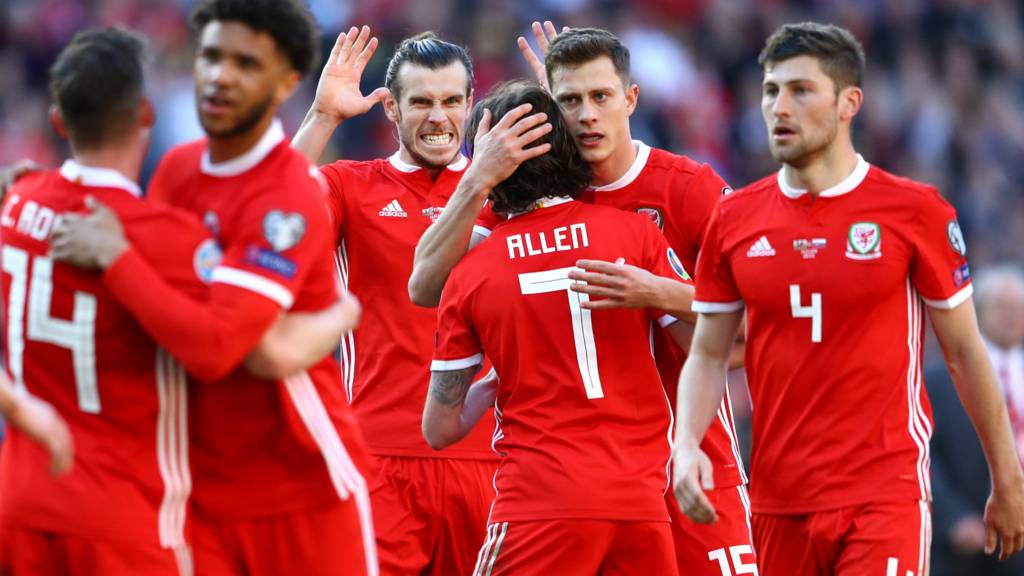 [photo embedded from bbc

]



Free Bets UK - https://BigBets.co.uk

Lucky Admiral - huge collection of mobile casino games - https://www.luckyadmiral.com/

Get your £2 no deposit free bet! - https://betfreebets.uk