Young Guns Blog by John Jones.

Jayden Ali (Bristol City)
A full back who played in most of the club's U-18 team games during his time as a scholar at City over the 2 previous seasons, Jayden signed a professional contract with them upon the completion of his eligibility at that level of football. This season, Jayden is part of the U-23 squad at the club and has moved seamlessly into this level of play, as the appearances in almost all of that team's games indicate. Now, his focus will be to continue honing his abilities in development game competition and get increasing attention when first team squad selections come under consideration. Undoubtedly a very big step forward in his career if it happens, but he has certainly produced a strong resume in answer to the challenges posed to him so far and it is the next logical step if he continues to make strong performances. Even if the prospect of first team football at the club does not become imminent, there may be interest from other clubs in securing his services for a loan period. A chance to play first team football may well be an extremely beneficial arrangement for both Jayden and his parent club if it provides an opportunity for him to test and improve his game against higher quality competition.

Connor Davies (Cardiff City)
Connor is a second year scholar with the Bluebirds and a regular member of the club's U-18 team. Having started playing for the team at a time when he was still a schoolboy, he has by now accumulated around a half century of appearances for the team and will undoubtedly have quite a few more before his time in this level of play comes to an end at the close of this present season. He is primarily a wing back although at times he has been utilized in a midfield role and on occasion has found the back of the net for the team. He is part of quite a talented group of players who have been nurtured by the club to experience U-18 football from quite a young age as they reorganized their development policies a couple of seasons ago. It has produced the benefit of being able to field a team this season that is superior to most of its opponents and a resulting place at the top of their division with some points to spare. Whether such an advantage can be maintained for the entire season remains to be determined, but they surely must be amongst the favourites in terms of expectation. The next question to be answered in the coming months and more, will be about continuing progress. How many of these young men can successfully compete at U-23 level and have an eventual prospect of first team representation? Positive responses to that query would certainly be deserving of congratulatory words in regard to the vision and implementation of the policies adopted. Ideally it would help form a strong Cardiff team, capable of competing at the higher levels of the game, producing candidates for the Wales senior team another likely consequence.

Kieran Evans (Swansea City)
A young man who has been severely hampered by injury issues over the last twelve months and so in a review of match reports lately, it has been good to see Keiran's name return to the reported line ups for Swansea U-23 games. Hopefully, there will be no further interruptions as he resumes building up his skill levels towards what I am sure is his primary aim, that is to grace the field at the Liberty Stadium as a member of the Swans first team. The quality of his talent is of a very high standard, not only judged through regular selections for good Swansea teams in his time as a youth player with them, but also as a constant member of Wales teams in schoolboy, U-17 and U-19 matches when competition for places was amongst a group of players, many who showed at the time and confirmed later, that they are capable of forging impressive careers. Keiran has undoubtedly worked resolutely to regain the fitness level of the present and will know that it will require a determined and dedicated mindset as he continues a development process towards realizing his goals.

Kieran Holsgrove (Watford)
An association with Liverpool during his time as a schoolboy did not proceed any further as he moved on to be a scholar with West Bromwich Albion. He made numerous appearances for the U-18 team during his two year period at the Hawthorns but the club did not pursue a continuation of retaining his services at the completion of his scholar contract. Consequently, Watford recruited him as part of their U-23 squad and this season has appeared in a good proportion of their games as well as spending time on the bench for others. Watford often use U-23 games as a means of providing playing time for players in their extended first team squad and so competition for places is generally of good quality. It seems that Keiran is making a good impression at his new club and will want to continue gathering experience that can help him to future successes.

Christian Norton (Southampton)
Christian's eligibility only came to the awareness of almost all Wales fans when the announcement of his call to join the U-19 squad for the friendly match against Poland was made. Having made a good impression in that game he was included in the squad that competed in the recent qualification matches. Scoring the team's second goal in the match against Sweden secured a winning result and an eventual progression to the elite qualification tournament that will take place in the spring of next year. This has started his association with Welsh international football in a manner that will have been pleasing for many. In his second year as a scholar with the Saints he has started most games for the U-18 team this season, contributing with goals that has him in a group of joint top scorers. With his birthdate occurring in May, he was a very young member of last season's squad and though he did amass appearances in over a third the games played, all occurred by entering off the bench.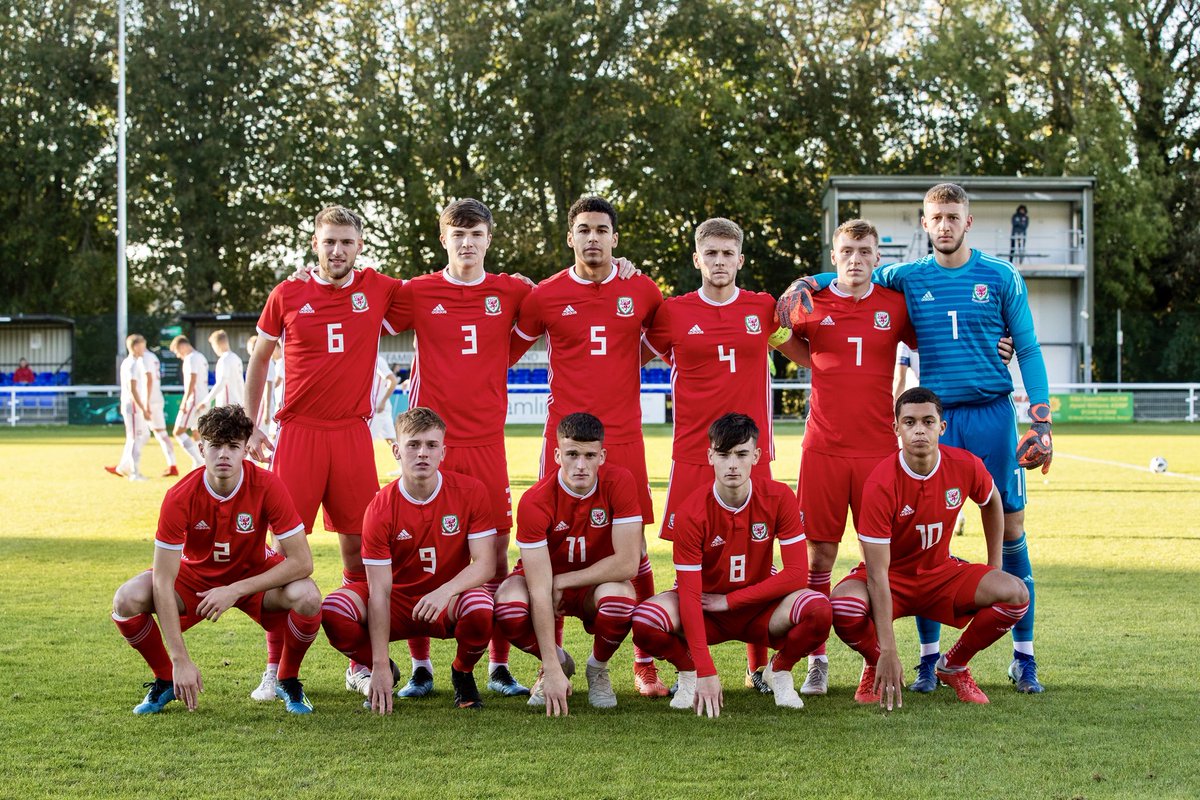 [photo embedded from Twitter ]

Lucky Admiral - huge collection of mobile casino games - https://www.luckyadmiral.com/

Get your £2 no deposit free bet! - https://betfreebets.uk