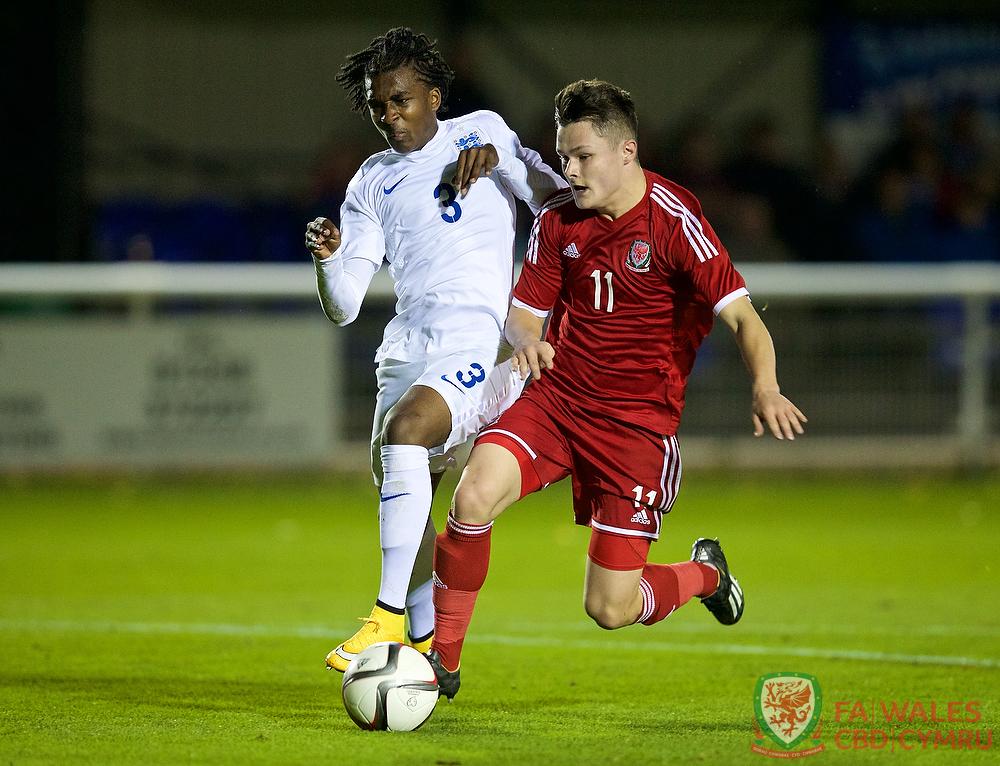 Young Guns by John Jones.

Apologies for a somewhat brief version this week as time constraints were involved.

Alex Bray (Swansea City)
Alex is a regular starting member of the Swansea U-23 side as he works toward re-establishing the potential he exhibited when quite involved with the first team as they played their pre-season schedule a couple of seasons ago. He was very much in demand as a loan player and Plymouth were pleased to gain his services. Unfortunately, a serious injury very soon after he arrived there, resulted in the need of a great many months of recovery and eventual rehabilitation. His hard work and determination now seems to suggest his re-emergence on the path where much was promised. A continuation of such ethics will hopefully see him challenge for even sterner football tests and a wish that once again there is consideration of inclusion in future first team squads at the club.

Robbie Burton (Arsenal)
Though only a few weeks into the career of a full time footballer as a scholar, Robbie has already amassed a good number of minutes in the club's U-18 team. Quite an achievement, as Arsenal have a long history of possessing a wealth of talent as well as large pool, contesting limited spots, at this level. Of course he is another of the group of highly regarded players that fall under the umbrella of eligibility for the Wales U-19 squad. Undoubtedly a positive sign when one tries to project into the future competitiveness of the Wales senior team. There are however many pitfalls these players have to negotiate along the way, not the least of which is the focus for self-improvement and the dedication and determination required to be maintained to reach that goal.

Liam Cullen (Swansea City)
Liam has continually excelled as a goal scorer as he progressed through the various age groups. An invaluable commodity at every level of the game, if he can continue to put the ball in the "old onion bag" on a regular basis, as he works his way through the increasingly sterner tests toward senior team football, success is almost guaranteed. His assignation as captain of the Swansea U-18 team shows the regard his club management team must have for his overall football talent, another positive sign of encouragement for the future.

Aaron Lewis (Swansea City)
Aaron completed his involvement with the Swansea youth team at the end of last season and is now part of the U-23 squad at the club. He returned into the starting line-up of that team for their latest match after having been on duty with the Wales U-19 team over the previous week. He has been producing some good performances at various levels and over the past year or so in particular, catching the eye and impressing the witnesses who have been quick to note that there is an optimistic path projected.

Rhyle Ovenden (Watford)
Rhyle returned into the starting line-up of the Watford U-23 side earlier in the week after having been sidelined for a few games. He also withdrew from the Wales U-19 squad that played a couple of friendly matches at the beginning of the month. He had some involvement with the Watford first team during the very early part of pre-season training and associated friendly matches and so must be one to monitor over the months ahead.

In short

Ethann Ampadu and Ben Woodburn continue to add accolades as they produce an impressive resume of achievement in what is only still the fledgling part of their potential careers. A continuation in this manner will surely pose food for thought for the Wales senior management team as they ponder the next step for them in their international careers. It will be a decision between the undoubted benefit of gaining valuable experience through an introduction to playing at the highest level deemed attainable without creating an overburden in the added pressure such an occasion would bring.

Regan Poole and Harry Wilson are also creating moments of note as they perform for their respective U-23 club sides. These are seemingly such noteworthy events that the attention of their club managers would be gained and pose some consideration as to their ability to be of value at a higher level. This would indeed be a large feather in their caps as both clubs already possess an extensive, talented and experienced squad.