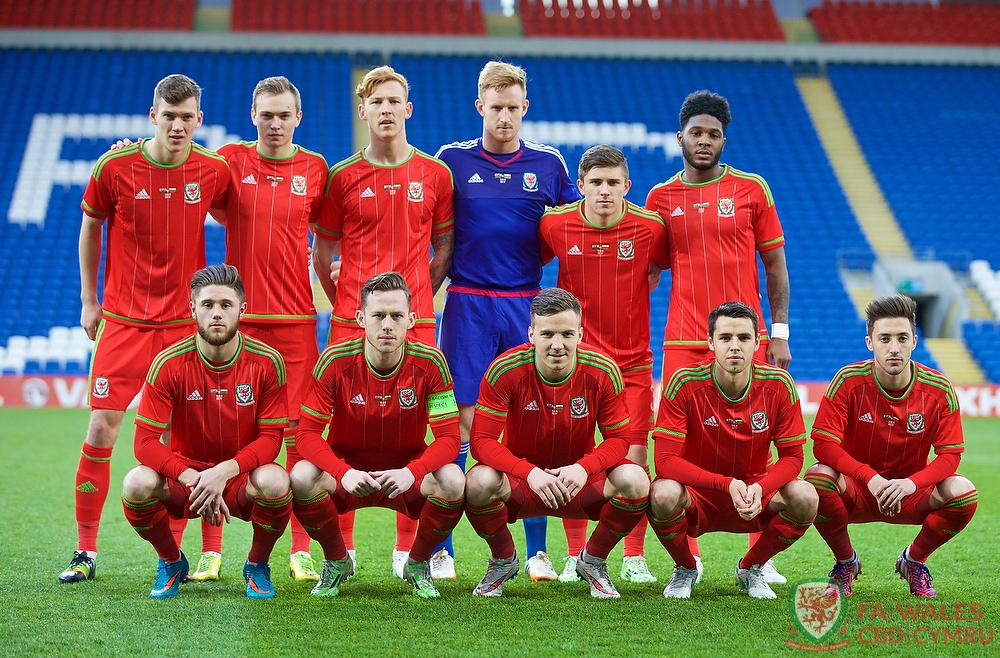 Wales 3 Bulgaria 1

O'Sullivan 9, 13, Yorwerth 25.

Kolev 51.





FAW

Wales line up:

1.Dibble(GK)
2.G. Jones (Capt)
3.John
5,Yorwerth
6.Wright
4.Sheehan
8.Evans
10.O'Sullivan
7.Hedges
9.Burns
11.Harrison

Subs:
12. O'Brien(GK)
13. Shephard
15. Smith
14. Weeks
16. J. Evans
17. Wilson
18. O. Jones

News:
Jordan Williams replaced by Dominic Smith. Declan John was called up to the senior squad for the game in Israel, and was replaced by Owain Jones.

George Glendon and Jake Charles have also withdrawn, and are replaced by Declan Weeks and Declan John who rejoined the U21 squad after the Israel game.

[source wiki]

Kick off at the Cardiff City Stadium is 7pm.


Original Wales squad:
Christian Dibble (Barnsley)
Billy O Brien (Manchester City)
Declan John (loan with Barnsley - Cardiff City)
Jordan Williams (Liverpool)
Jordan Evans (Fulham)
Joseph Wright (Huddersfield Town)
Gethin Jones (Everton)
Liam Shephard (loan with Yeovil Town - Swansea City)
Josh Yorwerth (Cardiff City)
Josh Sheehan (loan with Yeovil Town - Swansea City)
George Glendon (Manchester City)
Lee Evans (Wolves)
Ryan Hedges (loan with Leyton Orient - Swansea City)
Tom O Sullivan (loan with Port Vale - Cardiff City)
Wes Burns (loan with Cheltenham Town - Bristol City)
Ellis Harrison (Bristol Rovers)
Harry Wilson (Liverpool)
Jake Charles (Huddersfield Town).
Comments (0)